Wello Receives 10MW Order for Wave Energy Park in Bali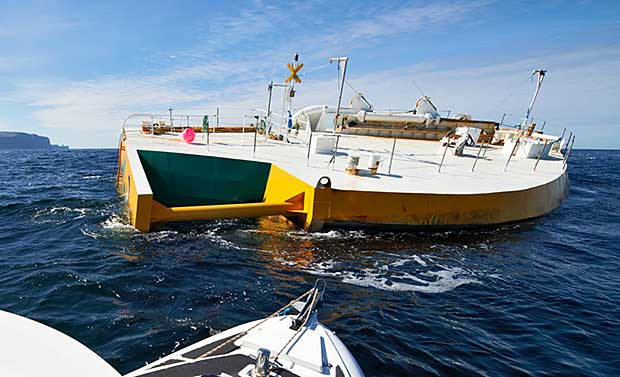 Wello has received a 10MW wave energy park order from Gapura Energi Utama (GEU) in Bali. This new energy park will be next to Nusa Penida Island which is part of Bali and is expected to be complete by the end of 2018. This is part of the agreement Wello went into for the Indonesian market as they add renewable energy sources like wave power.
The CEO and Founder of Wello, Heikki Paakkinen, stated that he was proud of the work being accomplished and that Wello Penguin, the name of the new energy park, will be quite competitive with offshore wind energy production facilities. The overall goal is to reduce costs by as much as 50% for the generation of electricity through wave power.
The President Manager of GE, Komang Agus Pribadiana, believes that there is more than 17GW potential in the ocean that surrounds Indonesia that has yet to be fully developed. By teaming up with Wello, it helps increase the capacity for renewable energy in a safe manner that is environmentally sound.
Wello uses a wave energy converter that has been in the design and testing stages for nearly a decade. The rough waters off the coast of Orkney, Scotland has been one of the testing sites for the energy converter that has been handled by the European Marine Energy Center (EMEC). Because the testing was performed in waters that are just as harsh, if not even more challenging that what is found next to Nusa Penida Island in Bali, it means that the success of the new wave energy park is more assured.
The potential for Wello Penguin is considerable and estimated to be at over a billion euros by the company itself. In addition, new wave energy parks are planned for around the world, but the success of Wello Penguin in Bali will help determine its future.
Source: Green Tech News