Batteriser Product Review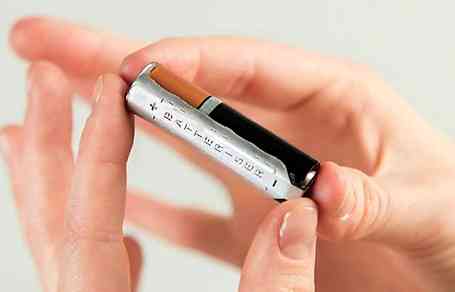 The Batteriser is the first micro-thin, stainless steel sleeve that extends by up to 8 times a battery's life, just by slipping the product into it. The key here is that most devices only tap a fraction of the energy a battery has, and the Batteriser taps into the remaining energy that is, usually, thrown away. This new product comes in AA, AAA, C and D variations, and with its micro-thin design, it will just slip over a battery and fit it neatly back into a device's battery compartment.
Using the Batteriser
The Batteriser can revive a battery instantly in 3 simple steps: grabbing the battery; slipping the sleeve on; and putting it into the device. In fact, this product is incredibly user-friendly and simple to use—after slipping the battery into the sleeve, the sleeve can just be left on the battery while it is being used to its fullest. Once it is completely dead, keep the Batteriser, discard the battery and then repeat the process for the next battery to be used.
Overall Features:
It is reusable—over and over and so on…
It fits into most devices.
It saves you money on battery purchases.
It taps instant energy and does not need charging time.
It contains no harmful chemicals and is safe for air travel.
Technology Used
The Batteriser is considered as an intelligent voltage management and delivery mechanism device, which is made of thin stainless steel that slips over almost any type of battery and fits neatly back into a device's battery compartment. With a significant number of batteries thrown away that still have a lot of energy left in them, they would be a valuable waste. This new product uses proprietary circuitry to maintain an optimal output voltage, allowing the end device to access untapped energy in batteries and making them last longer.
Performance Efficiency
Every time the Batteriser is used and reused, the user will be able to save more money. With it, they can make a dramatic difference on their new and most used batteries.
This new product tends to have a more dramatic effect with high-drain devices, but the most enjoyable perk would be the huge battery life that is increased with it. As previously mentioned, it helps the user to save more money by reducing the number of batteries needed to be purchased. And as long as it is taken care of, it is re-usable. Take note that the amount of money saved with the Batteriser depends on how much batteries cost, and how effective this new product is with the device.
Environmental Impact
The Batteriser saves the environment by reducing number of perceived dead batteries that are thrown away, which are estimated to be about 15 million in volume, ending up in landfills every year, creating a significant carbon footprint. Greenhouse gas emissions from factory production and sourcing raw materials, along with the transportation of batteries around the world, result in potentially hazardous implications for the planet.
The solution is simple—we consume less batteries with the Batteriser, and the world would be better!
The 9V Batteriser is scheduled to be available next year.
References
https://www.indiegogo.com/projects/batteriser-extend-battery-life-by-up-to-8x#/story
http://www.pcworld.com/article/2928997/batteriser-is-a-250-gadget-that-extends-disposable-battery-life-by-800-percent.html
http://money.cnn.com/2015/06/02/technology/make-battery-last-longer-batteriser/index.html
Source: Green Tech News